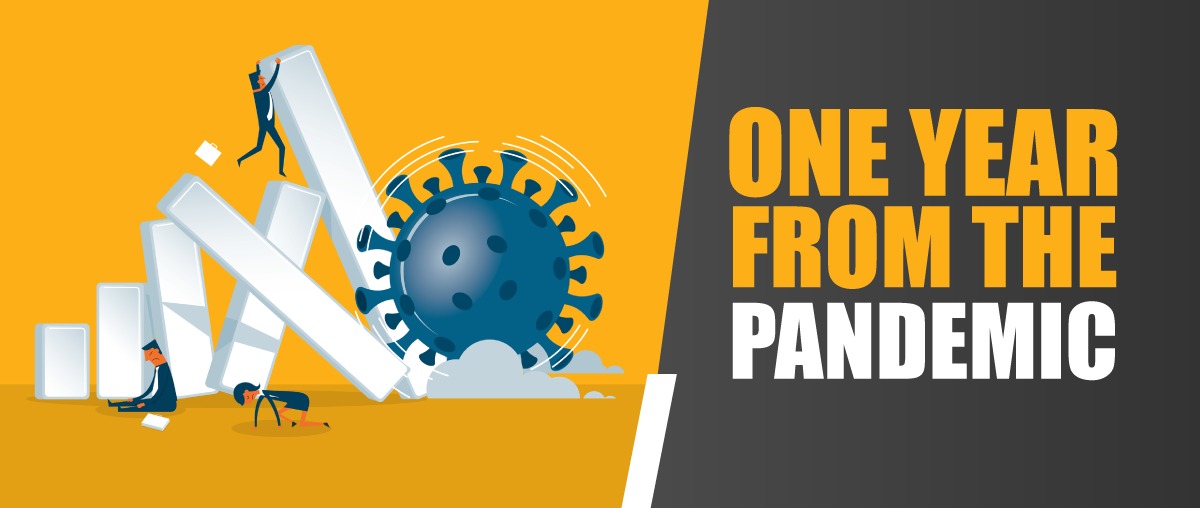 One Year From The Pandemic
ONE YEAR AFTER THE WORLD CHANGED.
365 days have passed since a pandemic that shook, confronted, and changed the ways of doing digital marketing and advertising in the world. We rescued 4 valuable lessons for digital marketing:
The Brandcare. The objective went from selling to caring for audiences, brands used messages in their narrative focused on making them feel safe and cared for. "I am not selling you, I care about you, I take care of you." These days, caring for audiences is still a priority in the narrative of every digital marketing campaign, yes or yes it has to be within your communication strategy.
The Crib Economy, the new emerging term: Audiences have passed, continue to spend their most time at home and consume with that in mind. Many activities that used to be done outside the home, moved to the interior of the home, which implied changes in consumption patterns and the engagement strategies of the brands to continue connecting with their audiences.
The strength of Specialized Marketing, audiences look for very specific products or services, which has led brands to build a personalized relationship with their audiences, super-specializing in their requirements.
Increase in location marketing. This is not new, it is a mantra that has been repeated for some years now, but how it was transformed is what makes it on this list. The pandemic caused the consumption of local products to grow and become a global trend.
One year after the world changed, the proposal for 2021 is based on two very important points: Flexibility and the power of adaptation, with the focus always on the customer. One year after the world changed, we continue to grow through being EMOTIONS BUILDERS.
Let these questions serve as a guideline in the development of your brand. If you're not sure about the answers then you can Enquire us or Call us on mention numbers.