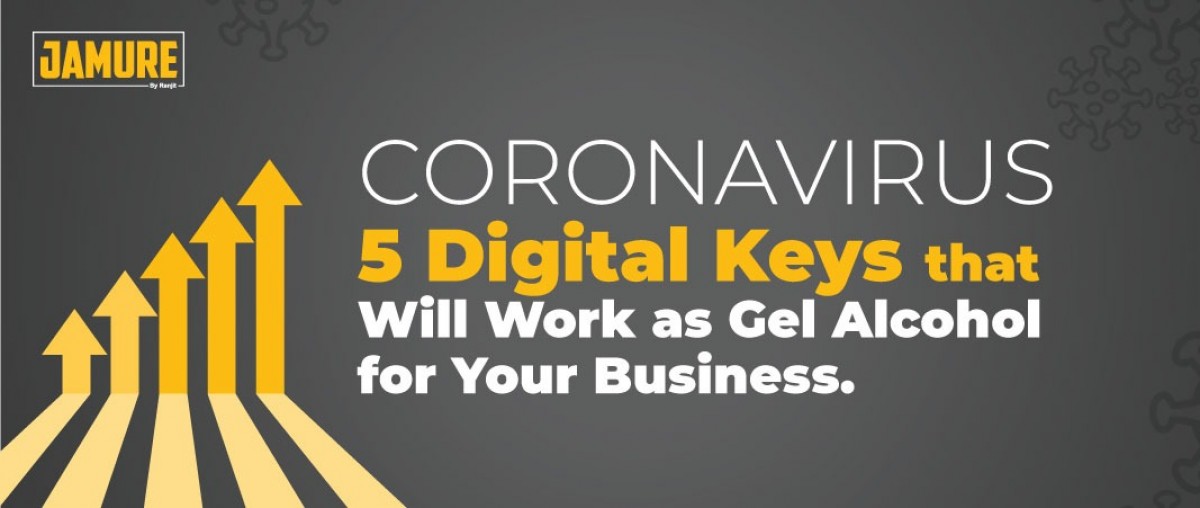 Coronavirus: 5 digital keys that will work as gel alcohol for your business.
Surely you have read countless articles in recent years about how electronic commerce advanced in retail in India over traditional stores, people simply got used to ordering everything from the comfort of their home, and when we say everything, it is everything.
In India, this trend was increasing at an accelerated rate, but the unexpected arrival of Covid-19 transformed a gradual process into a new reality, and by this, we mean that from one day to the next the way we acquire products or services changed. We must all incorporate e-commerce into our lives, and once we get used to it and everything is normalized, we will have definitively acquired this buying habit forever.
These days online sales are experiencing a huge boom that has taken entrepreneurs by surprise. Supermarkets are overwhelmed by the number of online orders with up to 10 days of delivery, or Amazon in Italy has up to a month late in deliveries. It's real, it's happening, people can only buy online, and the question is: Is your business ready?
Below we have prepared 5 digital keys to adapt your business in challenging times:
1) e-shop:
The mode of consumption has changed, people now prefer (and need) to receive it at home. It is time to be creative and see how you can adapt your business to digital transformation or reconvert to continue reaching your regular customers, but also many new ones. For example, a restaurant that today is prevented from receiving customers physically can continue to offer a variety of its dishes through an online store with home delivery, or a scooter rental business for tourists, perhaps for a while it can be converted into a delivery company for the great logistics demand that is coming. Do you need a website with an e-shop?
2) Branding :
Having a strong and attractive image will motivate potential customers' purchasing decisions, while also providing confidence and security. During this situation, people have more time to inform themselves and learn about all kinds of news, remember that first impressions count. Here you can learn about some of our Branding cases.
3) Digital Marketing:
Customers are searching on Google for products similar to yours. Can they find you easily? Search engine optimization through SEO (Search Engine Optimization) and SEM (Search Engine Marketing) actions allow your brand to appear in the first search results that relate to your activity, products, or services. Both organically, as you pay through different types of search engine ads. At Jamure we specialize in this type of strategy.
4) Social Networks:
The quarantine causes people to spend more time than ever on screens, it is a key moment to strengthen the bond with your followers and customers, especially highlighting the human aspects of your brand. It also opens up the possibility of carrying out branding campaigns to make yourself known to new followers and potential clients of your e-shop.
5) Humanity:
Think positively and look for opportunities where your business can contribute socially. For example, Mercadolibre was one of the first brands to temporarily modify its logo under the claim: "Side by side in difficult situations", all this reflected in the incorporation of 3 policies in its operation: a) Safe work environment and Home office for your employees. b) Elimination of sales commissions on essential products. c) Control of the publications of products such as alcohol gel and masks, limiting purchases per person so that you can buy them at a fair price.
In short, the Coronavirus affects us all and will undoubtedly change the world as we know it, our businesses are not free from it and we must act quickly and be prepared for the new commercial scenario. If you have any questions, do not hesitate to contact us for tailored advice.
Let these questions serve as a guideline in the development of your brand. If you're not sure about the answers then you can Enquire us or Call us on mention numbers.